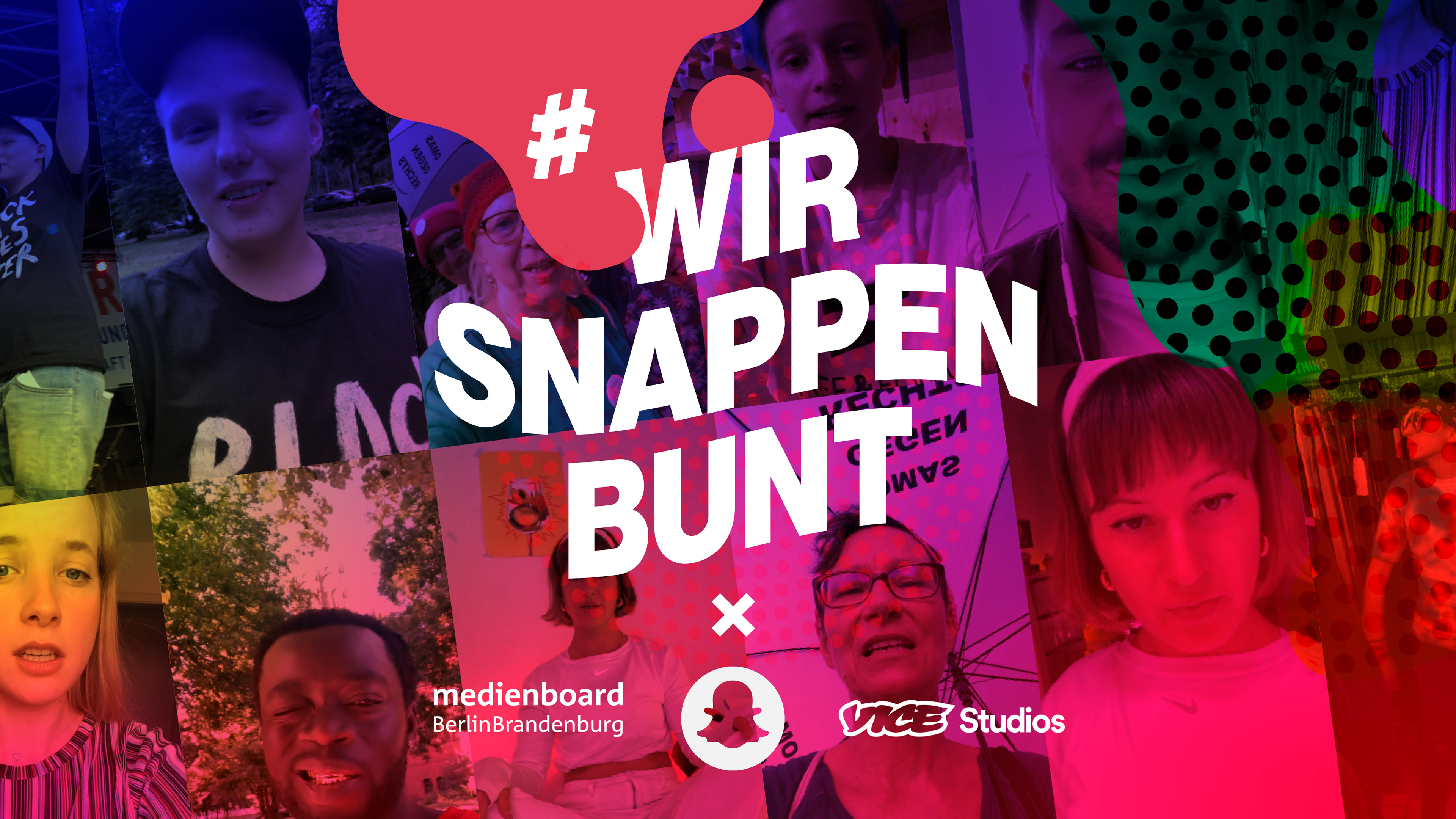 In the last months I've been working with Vice Magazine on a super meaningful social activism documentary project called "Wir Snappen Bunt". The project is giving stage to various pro pluralism voices, pushing an online movement of colorful reactions against the extreme right wing in Germany and their propaganda for mass stupidification.

From Art direction to Conceptualization, Creating a design system to creating the actual graphics and motion design together with a awesome crew of interns and professionals, I witnessed the project grow and is now available for you to watch and take part.

Check it out on Vice Deutschland's Snapchat discover channel. The project will slowly unfold itself over the upcoming weeks.